Bling Ring Stole More than $3 Million in Merchandise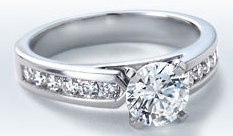 A group of teenagers who call themselves the "Bling Ring" stole more than $3 million in merchandise from the homes of celebrities such as Paris Hilton, Lindsay Lohan, Audrina Patridge, Rachel Bilson, and Orlando Bloom.
One member of the ring has now come forward and helped put an end to this string of burglaries. Nicholas Frank Prugo gave police a statement implicating several others in the thefts at the homes of Hollywood's young celebrities.
The group was successful in committing these burglaries by surfing the Internet first to find out where the celebrities lived, then by watching the locations and working out ways to break-in. In many of the homes, the doors were even left unlocked.
California Penal Code 459 defines burglary as the breaking and entering of the dwelling house of another with the intent to commit a felony inside. Even entering through an unlocked door constitutes a breaking and entering for purposes of a burglary if done without the owner's permission. This serious offense is punishable for up to 6 years in State Prison.
Client Reviews
Get in Touch
Fill out the contact form or call us at
(714) 547-4636
to schedule your free consultation.
Free Consultation

Available 24/7

Se Habla Español