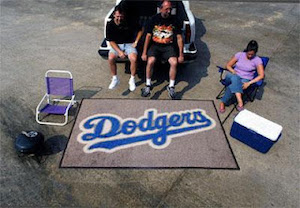 Baseball season has commenced and for Dodger fans it was a harsh opening day. In an effort to curtail violence and more minor disturbances the LAPD made their presence known during tailgating. Officials took a stricter approach after last year's opening when someone was stabbed and several fights broke out. Capt Bill Murphy of the LAPD explained to the Los Angeles Times that last year's incident created much criticism toward the department and the baseball franchise for allowing such a disruptive atmosphere at a baseball game. Based on the article by the Los Angeles Times several fans were upset by the strict attitude of the police. Their view was that several tailgaters were drinking but were not hurting anyone and that more attention should be given to rowdy fans during the game. The number of arrests during tailgating was 132, with people cited for drinking in public and disorderly behavior. Both fans and police want a safe Dodger game experience they just differ on the means to achieve it. See Penal Code Sections 415, 647(f).
Client Reviews
Get in Touch
Fill out the contact form or call us at
(714) 547-4636
to schedule your free consultation.
Free Consultation

Available 24/7

Se Habla Español