Early Release of Prisoners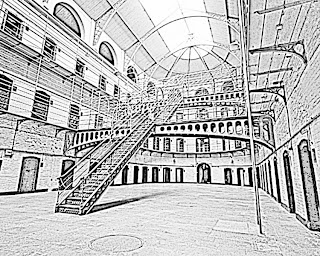 State correction officials say that 7 out of 10 parolees in California end up back in prison within three years of their release. People are then left to wonder just what impact the early release of prisoners will have on their community. Officials are aiming to reduce the prison population by 6,500 inmates by the end of this year through an early-release program which allows prisoners to reduce their time through work and good-behavior credits. For Orange County, this means over 300 state prison inmates will likely be released and return to their hometown of Orange County.

The early-release program is one of the measures adopted by state legislators to help reduce the budget deficit. However, law enforcement officials are worried that in this tough economy of few jobs and rehabilitative programs, there will be little options available for the inmates who are released. New state guidelines are also changing the way prisoners will be monitored after their release—it will go from supervised to unsupervised parole.

The new parole system will allow resources to go where most needed, that is, to the most violent parolees who are also the most likely to commit new crimes. The early releases and changes to the parole system are expected to save the state around half a billion dollars in 2010.
Client Reviews
Get in Touch
Fill out the contact form or call us at
(714) 547-4636
to schedule your free consultation.
Free Consultation

Available 24/7

Se Habla Español