Former LAPD Officer Arrested on Murder Charges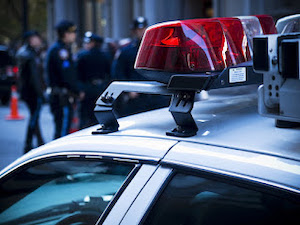 On Friday July 17, Henry Solis, a former Los Angeles police officer plead not guilty to charges of murder and assault with a firearm. The charges are from an incident on March 13 outside a bar in Pomona. Allegedly Solis shot Salome Rodrigues Jr. multiple times after a fight they had inside the club. Rodrigues Jr. was 23 years old and did not survive the gunshots. According to the LAPD Solis did not show up for work the next day and once Pomona PD identified him as person of interest Chief Charlie Beck fired the rookie officer. Authorities believe that Solis called his dad after abandoning his car. His dad Victor Solis, later told federal investigators that he drove his son to a bus station in El Paso, Texas. Meanwhile border surveillance showed both Solis's walking across the border to Mexico. The younger Solis spent months hiding in the border city of Juarez with family members and trying to elude authorities. The older Solis was also arrested and convicted of lying to authorities regarding his son's whereabouts.
Client Reviews
Get in Touch
Fill out the contact form or call us at
(714) 547-4636
to schedule your free consultation.
Free Consultation

Available 24/7

Se Habla Español