Gang Shooting Involving Orange County Iraqi War Veteran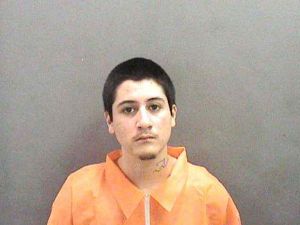 Armando Escobar served as a sergeant in the U.S. army and spent a 9-month tour of duty in Iraq without ever experiencing a gun shot wound. But all that changed on May 11, 2007 in Orange County when Escobar was shot in the face while playing volleyball with his sister in his own front yard. He was rushed to UCI Medical Center, where he was sutured internally and externally to close up his wounds. Two members of the Darkside street gang—Arroyo and Torres, were later arrested in connection with the shooting. Both men had driven into Escobar's neighborhood around 6 p.m. on the date of incident seeking to retaliate against rivals from the 18th Street gang for an incident earlier in the day. However, Arroyo's aim was not accurate and he hit Escobar instead.

Arroyo was later found guilty of two counts of attempted murder, street terrorism, and a weapons charge, which could result in a 50-year prison sentence. Torres was also initially charged with attempted murder, however, charges were dismissed after authorities learned he had been shot and paralyzed in a previous gang shooting in which he was sentenced to prison for more than a decade for his involvement. See Penal Code Sections 186.22; 664-187; 245(a) (1).
Client Reviews
Get in Touch
Fill out the contact form or call us at
(714) 547-4636
to schedule your free consultation.
Free Consultation
Available 24/7
Se Habla Español