Home Depot Killing Update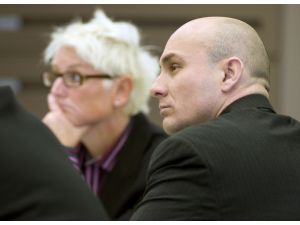 In the latest news regarding the case of Tom Egan's death during a Home Depot robbery, the jury has found Jason R. Richardson guilty of murder and various enhancements. A surveillance video from the incident shows a man with a dust mask and white coveralls in the store with a shot gun. The prosecutor described Richardson shooting Egan as a senseless act, practically disregarding human life over money in a cash register. The Public Defender's argument was that Richardson reacted out of panic, basically an unplanned knee jerk reaction to Egan's presence. The enhancements to the murder count subjects Richardson to the possibility of a death penalty sentence.
Client Reviews
Get in Touch
Fill out the contact form or call us at
(714) 547-4636
to schedule your free consultation.
Free Consultation

Available 24/7

Se Habla Español