Jeweler Tries to Make Most of Jewel Heist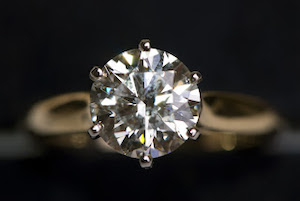 The Westminster Police Department was called to investigate a robbery where a diamond courier was robbed by six armed assailants according to the Orange County Register. The owner of the jewelry business then filed a claim with the Westminster PD and his insurance company. The owner, Lior Bitton included in his claim that a 4.21 carat diamond was one of the stolen diamonds. As the investigation proceeded detectives discovered that the 4.21k diamond had been taken by Bitton to Israel for an appraisal. That placed the diamond in Israel at the time of the robbery and not with the batch of jewels that had been taken. So, while it was determined the robbery did occur, the loss apparently did not include that particular diamond. Bitton was subsequently charged with filing a false insurance claim. His case is pending. See Penal Code Section 550.
Client Reviews
Get in Touch
Fill out the contact form or call us at
(714) 547-4636
to schedule your free consultation.
Free Consultation

Available 24/7

Se Habla Español