Old Section LA County Jail to Be Closed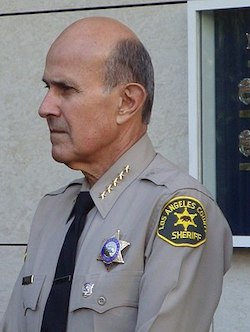 It was announced on Tuesday, April 12, 2012, by Sheriff Lee Baca that a section of the Los Angeles County Men's Central Jail will be closed and the inmates would be moved to other locations. The inmates will be moved to other counties or fire camps but Sheriff Baca did not detail when the closure will start. There had been discussion about closing this ancient sector of the jail depending on the construction of a better facility. The closure will go through independent of the construction proposal and is based on a review commissioned by the American Civil Liberties Union. The report explains that the number of inmates at the jail could be reduced by transferring them to electronic confinement. The facility had been in the spotlight in reference to violence amongst inmates and abuse of force by guards. The design of the cell blocks are considered obsolete by today's standards, a point of concern considering that violent inmates are housed in that sector.
View KABC Los Angeles news coverage:
Criminal Law Updated by the Orange County Criminal Defense Attorney William W. Bruzzo (714) 547-4636
Related Articles
Client Reviews
Get in Touch
Fill out the contact form or call us at
(714) 547-4636
to schedule your free consultation.
Free Consultation

Available 24/7

Se Habla Español