Speedy Trial Rights: 48 Hour Rule for California Suspects in Custody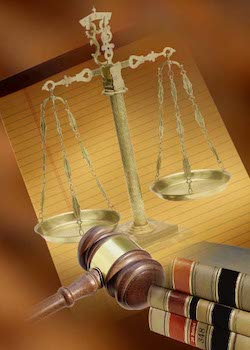 Under the Constitution of the United States and the California State Constitution everyone has a right to a 'Speedy Trial'. This means that once you are charged and/or in custody they must give you a trial within a reasonable time frame. The specific amounts of time are left to the states. In a California misdemeanor case you must have a trial within 30 days of your initial court date, also known as an arraignment, which is when you enter a plea of guilty or not guilty. In a felony case you are entitled to a trial within 60 days of your arraignment. Also, if taken into custody in California you must be seen by a Judge within 48 hours of your arrest not counting weekends or holidays. So, if you are arrested Friday night you must be seen by a Judge no later than Wednesday morning.
This brings us to the sad case of Stephen Slevin of New Mexico. Mr. Slevin was arrested in New Mexico for drunk driving and possession of a stolen vehicle in August of 2005. These are relatively low grade offenses. However, for reasons unclear, Mr. Slevin's case never went to trial and he was not released until June of 2007, almost two years later. What is worse is that he spent most of his time in solitary confinement where he eventually lost his mind and was reduced to rocking back and forth with a blanket over him. In May of 2007 he was released to a mental hospital covered in bed sores and fungus. After recuperating somewhat in the mental hospital he was returned to solitary confinement before Prosecutors finally decided not to pursue charges based on his lack of competence. Two years is a very long time for someone to be detained pending charges. Spokesman for the county he was detained in blamed the District Attorney's office and the Public Defender for the excessive time he was in custody. It would also seem that the jail personnel were seriously remiss in the care of this inmate. He apparently wrote notes daily while in custody asking for medical attention but none came. He eventually gave up.
After release Mr. Slevin brought suit against the county for the lack of medical attention and the delay in bringing his matter to trial. The jury awarded him 15.5 million dollars for his suffering at the hands of the authorities. Hopefully, the results of this suit will cause the authorities in Doña Ana County to pay better attention to its inmates.
Here is a CNN News video covering this story.
If you are having trouble viewing the video, you can see it here
Criminal Law Updates Law Offices of Orange County Criminal Defense Attorney William W. Bruzzo (714) 547-4636
Related Articles
Client Reviews
Get in Touch
Fill out the contact form or call us at
(714) 547-4636
to schedule your free consultation.
Free Consultation

Available 24/7

Se Habla Español