What If Both Parties Engage in Mutual Combat?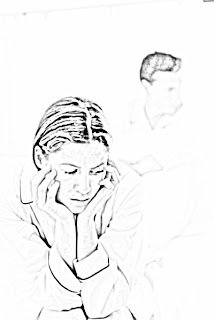 Domestic violence is frequently in the news, recently the movie The Girl With The Dragon Tattoo chronicled the affects of domestic violence, and for the past 30 years The Take Back the Night Foundation has existed to end domestic violence. Each incident has its own set of facts, but what if the violence is mutual? Read what one client says:
"I was arrested for Domestic Violence under Penal Code Section 273.5(a) as a felony for an incident that occurred with my spouse in Orange County, California. My bail was set at $50,000.00. For the crime I was arrested for I faced a maximum of three years in prison. After I bailed out of jail I went to speak to Attorney William Bruzzo whom I understood to be a very effective attorney and very familiar with the judges and the District Attorneys in Orange County. Mr. Bruzzo told me that he would start working on my case even before my court date and that he would try to persuade the District Attorney NOT TO FILE the case against me which would mean there would never actually be a court case. Mr. Bruzzo told me it appeared that at a minimum both parties had engaged equally in the physical altercation. He also told me that the law says if both parties engage in mutual combat then the case can be dismissed. He made several phone calls to the District Attorney and then submitted a letter to the District Attorney which provided additional information about the incident that was helpful to me. Two days after I hired Mr. Bruzzo and before I even had to appear in court he informed me that the District Attorney had REJECTED the case and decided not to file against me. I NEVER HAD TO APPEAR IN COURT AND I HAVE NO CONVICTION. I am very grateful to Mr. Bruzzo for his efforts and I would enthusiastically recommend him for an Domestic Violence or Criminal matter." ~~ CL 05/2010
Client Reviews
Get in Touch
Fill out the contact form or call us at
(714) 547-4636
to schedule your free consultation.
Free Consultation

Available 24/7

Se Habla Español