How Manslaughter Differs From First and Second Degree Murder in California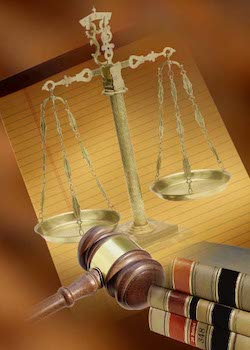 One of the most confusing areas of criminal law is the area of murder versus manslaughter. Both murder and manslaughter involve the Defendant willfully killing another person. Notably, self defense is a defense to murder and manslaughter.
First degree murder is the classic fact scenario where the Defendant plans to kill someone and executes on that plan. It can be a plan that took years to go into effect or one that only took five minutes. If a mobster sees another mobster speaking to police and assumes he is cooperating with them and kills him on the spot that is first degree murder. He planned to kill the individual and followed through with the plan to the point of killing.
Second degree murder is when the Defendant kills someone without planning it out. For example, two neighbor's have a dispute. They decide to discuss it. In the middle of the discussion one person gets angry and shoots the other. This would probably be considered second degree murder, because although he killed the person the Defendant did not go into the meeting planning to do so.
Manslaughter is trickier still and presents a difficult analysis for the jurors. In order to be found guilty of manslaughter and not murder, there must be evidence which shows that there was some sudden event which caused the Defendant to lose his normal reasoning and kill the person. The classic law school example is the man who comes home to find his wife in bed with this best friend and he kills his best friend or his wife or both. In that situation the "heat of passion" caused the individual to lose his reasoning and kill the person. The law requires that there be evidence that: (1) there was a sudden quarrel or the killing occurred in the heat of passion; (2) there was no planning or a reckless disregard for human life amounting to malice; (3) the Defendant acted rashly and under the influence of intense emotion that obscured his reasoning and judgment; (4) the provocation would have caused a person of average disposition to act rashly and without due deliberation.
Notably, the California Supreme Court recently held in People v. Beltran (2013 DJDAR 7016) that the test is not whether a reasonable person would have killed but whether it reasonable for the Defendant to have killed under that condition or provocation. As you can see, deciding whether the Defendant committed manslaughter versus murder is not an easy decision for the jurors. Yet few would disagree that a lesser crime then murder should be available to Defendants acting out of extreme provocation instead of those planning to kill or those acting knowing that their actions could likely result in death.
Client Reviews
Get in Touch
Fill out the contact form or call us at
(714) 547-4636
to schedule your free consultation.
Free Consultation

Available 24/7

Se Habla Español