How Will Proposition 47 Apply to Juvenile Cases?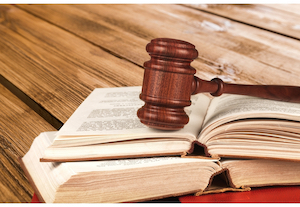 In San Diego County a judge has granted a juvenile the same adjustments to his charges and sentence under proposition 47 that adults receive. Proposition 47 permits certain cases like Possession of a Controlled Substance and Theft Offenses to be reduced to Misdemeanors because the law now recognizes all Possession offenses and most Theft offenses to be misdemeanors.
The juvenile, Alejandro, had been convicted of felony commercial burglary for taking three bottles of vodka and a bag of chips. With the new law, commercial burglary under $950 is no longer a felony and has a maximum sentence of eight months in jail. Alejandro was originally sentenced to three years in juvenile hall. Also since the charge is now a misdemeanor, an appeals court agreed the felony strike should be removed from the juvenile's record and the DNA sample be destroyed as well. The district attorney of San Diego argued against allowing juvenile defendants the same adjustment to charges and sentences that adults receive, explaining that the ballot measure did not apply to juveniles. Another district attorney, Gilbert Otero of Imperial County, opposes changes to Juvenile sentencing as well. He does not agree with the destruction of the DNA samples taken from these minors before proposition 47 went into effect. Mr. Otero argues that having those samples is vital to solving crime and would be a loss to the criminal justice system. Other California counties are waiting to see how San Diego proceeds with these cases before they take action. According to the LA Times, only Los Angeles County automatically applied proposition 47 to juvenile criminal cases once it was passed.
Client Reviews
Get in Touch
Fill out the contact form or call us at
(714) 547-4636
to schedule your free consultation.
Free Consultation

Available 24/7

Se Habla Español