Judge Granted Seacrest a Permanent Restraining Order Against Uzomah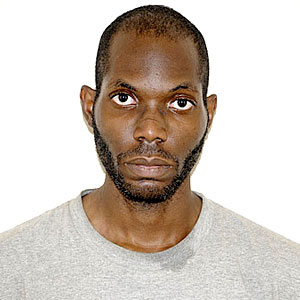 Chidi Uzomah was arrested October 30, 2009, for stalking television and radio personality–Ryan Seacrest–at his workplace of E! News in Los Angeles. Uzomah was carrying a three-inch folding knife, but was captured before he got anywhere near the "American Idol" host. Uzomah, a Special Forces reserve, is the same man who attacked Seacrest's security guard just last month outside Orange County hospital during a charity event. A judge had placed Uzomah on three years probation for the prior incident and ordered him to stay away from Seacrest by issuing a temporary restraining order.

For this incident, on November 17, 2009, the judge granted Seacrest a permanent restraining order against Uzomah, which prevents him from coming within 100 yards of Seacrest, his home, his car and his workplace for the next three years. In addition, Uzomah is not allowed to have any direct or indirect contact with Seacrest. He is currently being held on felony stalking charges.

California Penal Code Section 646.9 (a) states that "Any person who willfully, maliciously, and repeatedly follows or willfully and maliciously harasses another person and who makes a credible threat with the intent to place that person in reasonable fear for his or her safety, or the safety of his or her immediate family is guilty of the crime of stalking, punishable by imprisonment in a county jail for not more than one year, or by a fine of not more than one thousand dollars ($1,000), or by both that fine and imprisonment, or by imprisonment in the state prison."

Subsection (b) further states that any person who violates the above section when there is a temporary restraining order already in place shall receive imprisonment in the state prison for two, three or four years.
Client Reviews
Get in Touch
Fill out the contact form or call us at
(714) 547-4636
to schedule your free consultation.
Free Consultation
Available 24/7
Se Habla Español