More DUI Checkpoints In Fullerton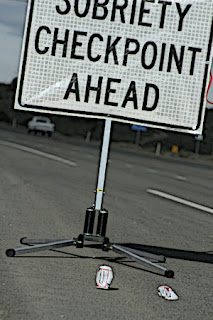 Downtown Fullerton, California, will be getting more of a police presence in an effort to combat drunk driving according to the Orange County Register. There will be more officers and operations placed in the area in order to check drivers for alcohol consumption.
The police department received two grants from the State Office of Traffic Safety. One grant was for $146,222 "for programs related to drunken-driving suppression" and a second of $50,000 to be used for sobriety checkpoints. The grant was set for sobriety check points by the state Office of Traffic Safety.
According to the O.C. Register the City Council initially declined the $50,000.00 but later the State Office of Traffic Safety indicated the city must take the $50,000.00 if it accepts the $146,222.00. With this grant there has been one check point so far and four more planned by the end of September. More officers were placed in the bar dense area of Fullerton to patrol for drunk drivers.
Criminal Law Updates by the Law Offices of Orange County Defense Attorney William W. Bruzzo (714) 547-4636.
Related Articles
Client Reviews
Get in Touch
Fill out the contact form or call us at
(714) 547-4636
to schedule your free consultation.
Free Consultation

Available 24/7

Se Habla Español