No Charges Filed Against Jenna Jameson's Boyfriend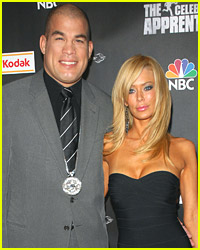 Ultimate Fighting champion, Tito Ortiz, will not have any domestic violence charges filed against him. The Orange County District Attorney's Office said there was "insufficient corroboration to prove a case beyond a reasonable doubt." Thus, Ortiz is a free man!
Ortiz was arrested back in April on suspicion of felony domestic violence under California Penal Code 273.5 inside his Huntington Beach home. The victim, famous porn star Jenna Jameson, was allegedly thrown into the tub and suffered torn ligaments. However, Ortiz denied all allegations and said that he never touched Jameson. Police did issue a 7-day emergency protective order when they came on scene, which was later lifted.
The couple is now spending time together with their twin boys and were seen recently at a Lakers' game.
Client Reviews
Get in Touch
Fill out the contact form or call us at
(714) 547-4636
to schedule your free consultation.
Free Consultation

Available 24/7

Se Habla Español