San Diego DMV Employees Arrested for Accepting Bribes for Licenses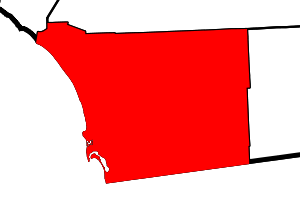 San Diego County Department of Motor Vehicles (DMV) employees have been charged with accepting bribes for issuing driver's licenses. The FBI arrested and charged several people for accepting or giving the bribes. The allegations are that people were given driver's licenses without taking the test or who had failed the driving test. People paid $2,500 to $3,000 for a commercial license and $400 to $500 for standard license. Four DMV employees have been charged with conspiracy to commit bribery and produce unauthorized identification documents, along with 21 other suspects. Authorities were especially concerned about the unqualified drivers that paid for the commercial licenses. Those drivers are allowed to drive vehicles that tow multiple trailers and move hazardous materials.
To learn more you can watch San Diego's 10News.com video coverage here. 
Criminal Law Updates Law Offices of Orange County Defense Attorney William W. Bruzzo (714) 547-4636.
Related Articles
Client Reviews
Get in Touch
Fill out the contact form or call us at
(714) 547-4636
to schedule your free consultation.
Free Consultation

Available 24/7

Se Habla Español