Support for Arizona Immigration Law Continues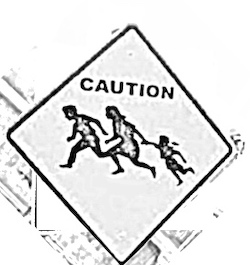 Another city is joining in to support Arizona's strict and controversial immigration-reform law. Arizona's new law, SB 1070, allows local and state police to check a person's immigration status "where reasonable suspicion exists that the person is an alien who is unlawfully present in the United States." Other Orange County cities are divided. Costa Mesa, Yorba Linda, and Orange have all declared their support for the Arizona law, while Santa Ana has opposed it. Other cities such as Laguna Beach and Laguna Woods have not yet taken a position.
Rancho Santa Margarita will be declaring itself a NON-sanctuary city. The city will be drafting its resolution and voting on it on July 14, 2010. Residents can voice their opinions online at cityofrsm.org and at the council's meeting June 23rd.
Rancho Santa Margarita is planning on implementing the "federal E-Verify program," an Internet-based system which allows employers to check on an employee's eligibility to work in the United States. Protestors have been gathering outside the federal building at 34 Civic Center Plaza in Santa Ana to demonstrate their opposition.
Client Reviews
Get in Touch
Fill out the contact form or call us at
(714) 547-4636
to schedule your free consultation.
Free Consultation

Available 24/7

Se Habla Español