Taggers Arrested for Vandalism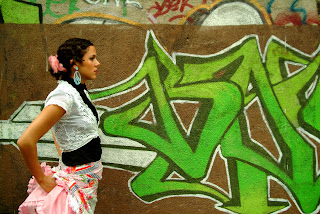 On June 16, 2010, members of a tagging crew were arrested for doing hundreds of thousands of dollars in property damage over the last year. The vandalism included damage during the Lakers' 2009 victory celebration. Members looted several retail establishments, smashed car windows and even vandalized police cars. At least 31 individuals were arrested after officers conducted probation searches and served search warrants. After some more investigation, detectives learned the crew, OCP or "Out Causing Panic", has been vandalizing all across Los Angeles County, including El Monte, Pico Rivera and Whittier. In addition to vandalism, OCP members have been involved in assaults, robberies, vehicle thefts and drug sales.
The arrests have come just in time to help prevent a repeat vandalism attack that occurred during post game celebrations last year following the Lakers' title win. The Lakers were set to play the Boston Celtics in Game 7 in Los Angeles for the 2010 NBA championship on June 17th. See, Penal Code Section 594.
Client Reviews
Get in Touch
Fill out the contact form or call us at
(714) 547-4636
to schedule your free consultation.
Free Consultation

Available 24/7

Se Habla Español