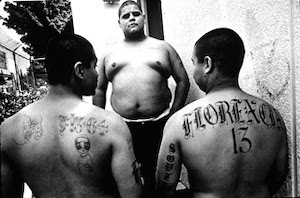 The City of Los Angeles has recently created gang intervention programs. While nonprofits and other organization work throughout the city providing the same services, the city is now adopting a gang prevention academy for those that want to work in that field. Classes train and educate people on gang issues, history and how to deal with situations on the street. Alternatives to violence and how to handle a tense situation are discussed and scenarios explored. Some of the students in the academy are very familiar with these issues since its something they were involved with in the past. They have first hand experience of the split second decisions that can change lives forever. Students learn about public health issues, and immigration law among other things. The idea is to quell some of the tensions or prevent escalations of a situation. City officials, police and those involved in creating the program will now have to wait and see what happens once the first batch of graduates enters the field. The program is being run by the Advancement Project which is has contracted with the city. See Penal Code Section 186.22.
Client Reviews
Get in Touch
Fill out the contact form or call us at
(714) 547-4636
to schedule your free consultation.
Free Consultation

Available 24/7

Se Habla Español