"Three Strikers" Who Have Already Been Sentenced Get a Second Chance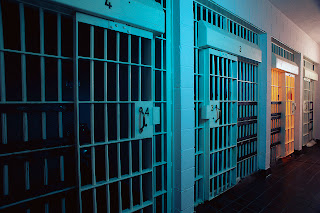 Until recently, the law in California required that anyone with two prior serious or violent convictions who then picks up a third felony of any type had to be sentenced to 25 years to life. One significant exception to that was the Romero exception which referred to a case by the same name. That case allowed a Judge to strike a prior violent or serious conviction if the ends of justice, in the Judge's opinion, required it. If a Judge found that striking a prior conviction for a particular Defendant was appropriate then that Defendant would not be sentenced to 25 years to life. Despite the Romero exception however, many Defendants faced a difficult battle even if the new felony was relatively minor like possession of a controlled substance or a theft offense.
Then, in an effort to be fairer to Defendants and perhaps to lessen the prison population, the California legislature passed a law known as the Three Strikes Reform Act of 2012 in November of 2012. That law states that a Defendant will only be subject to a 25 year to life sentence if the new crime (or third strike) is a serious or violent one. Serious or violent crimes would include residential burglary, Assault with Great Bodily Injury, Car Jacking, some Sex Offenses, and Attempted Murder among others. However, crimes like Possession with Intent to Sell a Controlled Substance and Grand Theft are not considered serious or violent and thus would not trigger the 25 to life sentence requirement.
By some estimates there are 3000 inmates who are serving 25 to life sentences for situations where the third strike was not a serious or violent offense. Those inmates are entitled to immediate review of their cases. The Law Offices of William W. Bruzzo can be retained to file a Motion for Resentencing consistent with the new law. It should be noted that the District Attorney can fight this attempt at resentencing if they present evidence at the hearing that shows the Defendant poses an unreasonable risk of danger to public safety. Regardless, for Defendants in this situation, it provides a great opportunity to get their life back. (See People v. Superior State of California, Kaulick-Real Party in Interest. 2013 DJDAR 5571).
Here is a CBS News video discussing the Motion for Resentencing, you can see the video here.
Criminal Law Updates by the Law Offices of Orange County Criminal Defense Attorney William W. Bruzzo (714) 547 4636
Related Articles
Client Reviews
Get in Touch
Fill out the contact form or call us at
(714) 547-4636
to schedule your free consultation.
Free Consultation

Available 24/7

Se Habla Español