Tornado Warning in Orange County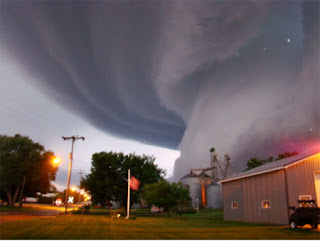 Tuesday, January 19, 2010, the National Weather Service gave out a tornado warning for Orange County as thunderstorms headed in that direction. Several vehicle incidents were reported due to the severe weather conditions. Winds flipped over a car in Huntington Beach in Orange County and deputies had to push a stalled BMW SUV out of the water on the highway. Just south of Riverside County, road crews scraped mud off the roadway thereby closing Ortega Highway. Mud and debris were also blocking lanes at Trabuco Canyon Road. Indeed, drivers have some challenging conditions to deal with in this torrential downpour. Notably, drivers must modify their driving practices to reflect all driving conditions to include weather. Reckless driving (Vehicle Code Section 23103) can be a violation drivers get cited for in such weather conditions. Persons may be charged if driving in a "willful or wanton disregard for the safety of persons or property." Punishment can be up to 90 days in jail, in addition to a maximum fine of $1,000. Drivers should take necessary precautions and drive according to road conditions in addition to posted speed limits.
Client Reviews
Get in Touch
Fill out the contact form or call us at
(714) 547-4636
to schedule your free consultation.
Free Consultation

Available 24/7

Se Habla Español