Sobriety Checkpoints Continue In Orange County Cities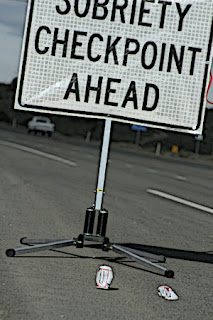 Sobriety checkpoints continue to be the trend in Orange County as deputies from the Sheriff's Department were conducting DUI roving patrols the weekend of April 16, 2010. Funding was been provided through the National Highway Traffic Safety Administration grants. The patrols targeted areas with high incidences of DUI-related arrests and collisions in the cities of Dana Point, San Juan Capistrano, and San Clemente. In Costa Mesa, police were to conduct a DUI and driver's license checkpoint on Friday evening, April 16th. All vehicles are open to inspection at a check point and can be checked for drivers who are under the influence of any alcohol or drugs. Cypress, in Western Orange County, were also to be conducting a DUI and driver's license checkpoint on Saturday starting in the evening and going into the late night hours. See Vehicle Code Sections 23152 (a), (b); 23153(a) (b).
Client Reviews
Get in Touch
Fill out the contact form or call us at
(714) 547-4636
to schedule your free consultation.
Free Consultation
Available 24/7
Se Habla Español